STRIKING IDEAS FOR DECORS AND FIRE PROTECTION
We are the people to turn to for base boards for interior finishing. In addition to plywood products (including poplar and birch), we also offer flame-resistant base boards made of chipboard and MDF as well as non-flammable boards made of vermiculite (fire protection class A1) and gypsum fibre board (fire protection class A2). We provide A2 fire protection class composite elements and are your contact partner for the lightweight boards from Kapa®.
Kapa®Inlay
The KAPA® technology employed in the production of thin lightweight boards with a polyurethane (PUR) rigid foam core is unique. It differs fundamentally from conventional production methods for thicker boards using twin-belt machines. Our special production process involves foaming between the two cover-sheet layers to create a foam with virtually spherical cell geometry – resulting in higher resistance to bending and pressure. Ideal for CPL, HPL, metal, plastic and glass-fibre reinforced plastic coatings.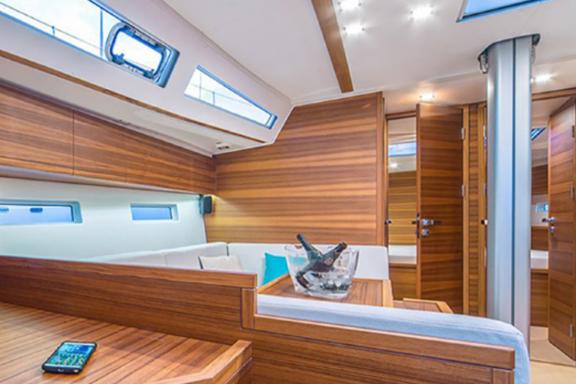 Kaindl Holzwerkstoffe
Geschmäcker sind verschieden. Genau wie unsere Dekorplatten: Mehr als 200 kreative Dekore und fühlbar unterschiedliche Oberflächenstrukturen setzen Ihrer Kreativität keine Grenzen. Unidekore, Sonderoberflächen, spezielle Natural Touch Oberflächen, Holzdekore und Fantasiedekore lassen sich perfekt miteinander kombinieren und sorgen für echte Hingucker in der Innenraumgestaltung. Praktisch, dass die Dekorplatten dabei auch noch lichtecht, stoß- und kratzfest sind.