IN PERFECT SHAPE: INTERIOR FURNISHING FROM KULA
In our Production department we shape, finish and process the materials and products which you need. Our experts also plan and realise solutions for ship interior finishing projects here. From window frames to stunning bars in ship restaurants: if it's going on board, it is built here.
And our production services don't stop there. Interior finishing for kitchens and bathrooms, shop fittings, solutions for laboratories and schools as well as hotels and the gastronomy sector: we work for architects, project developers and turnkey customers to satisfy their specific requirements.

We can also look back on decades of cooperation with joineries and interior finishing companies. Our goal is to shorten and simplify work processes and to create clear advantages for our customers by means of flexible outsourcing.

In addition, we also process and finish the solid surface and laminated boards from our range according to your wishes. Including drawings and other documentation as a matter of course.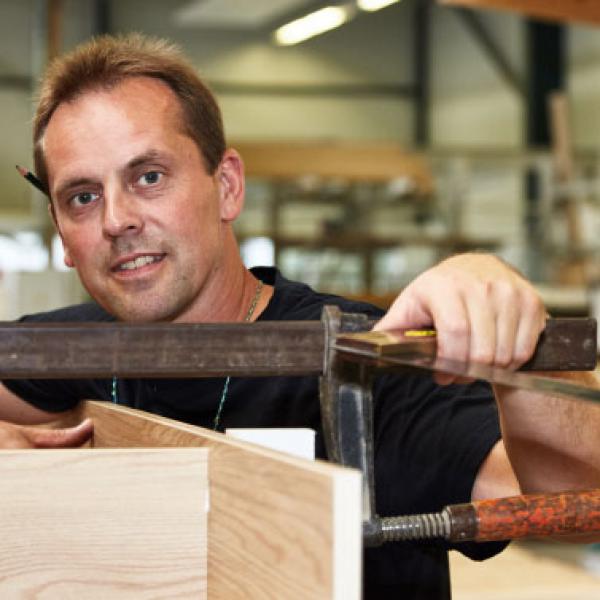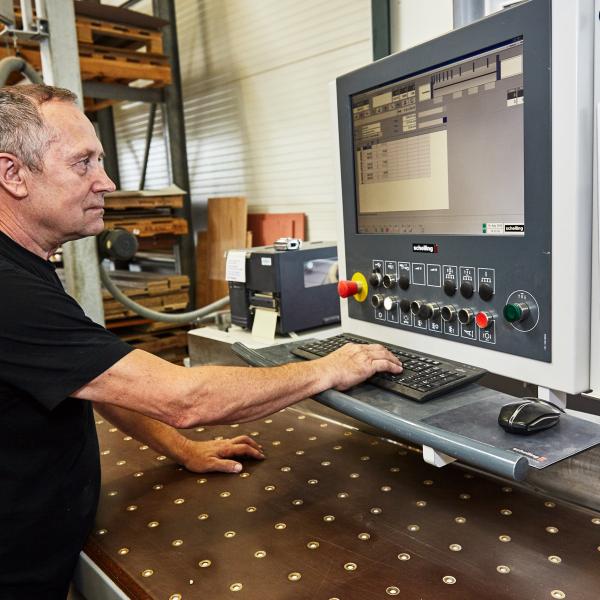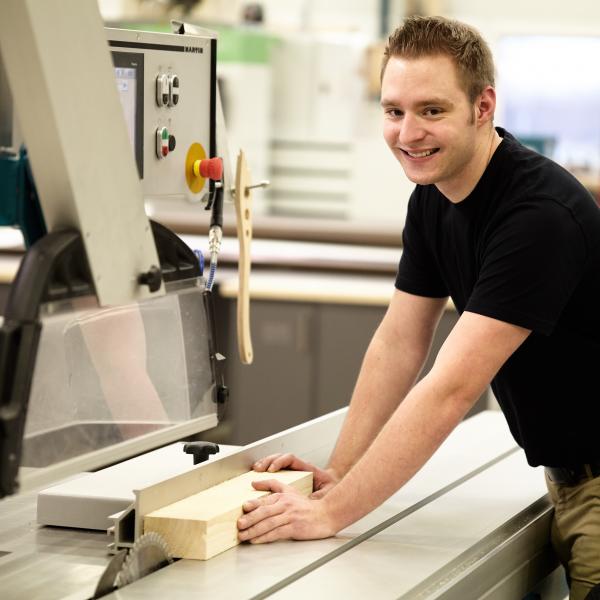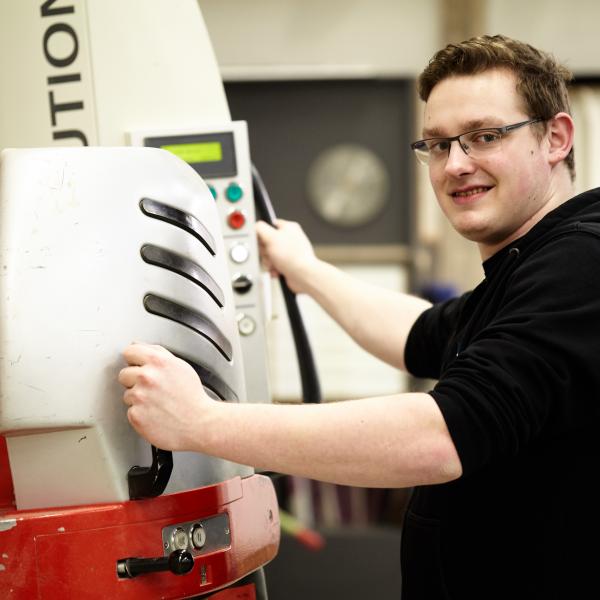 The following production services are just an excerpt from our portfolio, and it goes without saying that we are happy to accommodate your special requests.
Formatting

Cutting to size of all kinds of wood (horizontal or vertical)
Coating

(hot pressing 3.1 x 1.3 m / cold pressing 5.5 x 2.1 m)
Cut-to-size veneer coating, laminate and aluminium coating
Edge finishing

Gluing including preliminary milling, shaping, plastic and solid wood edges up to a thickness of 20 mm, thickness of workpiece up to 60 mm, EVA and PU edge bonding for highly heat-resistant and waterproof bonding
5-axis CNC machining

Format, contour and profile milling, cutting to size, drilling working dimensions max. 6,200 x 1,935 mm
Construction of shaped elements

Shaping elements according to specifications, e.g., circular moulded panels, post-forming panels
Form bonding in a vacuum press for solid surface material forming and wood mouldings (max. 2,800 x 1,200 mm)
Veneer-setting work

Cutting veneer to size and fitting in place, making fixed-dimension veneer decks
Surface processing

Milling (max. width 1.32 m), calibrating, lacquer sanding
Surface finishing

Water- and solvent-based paints, from matt to high-gloss